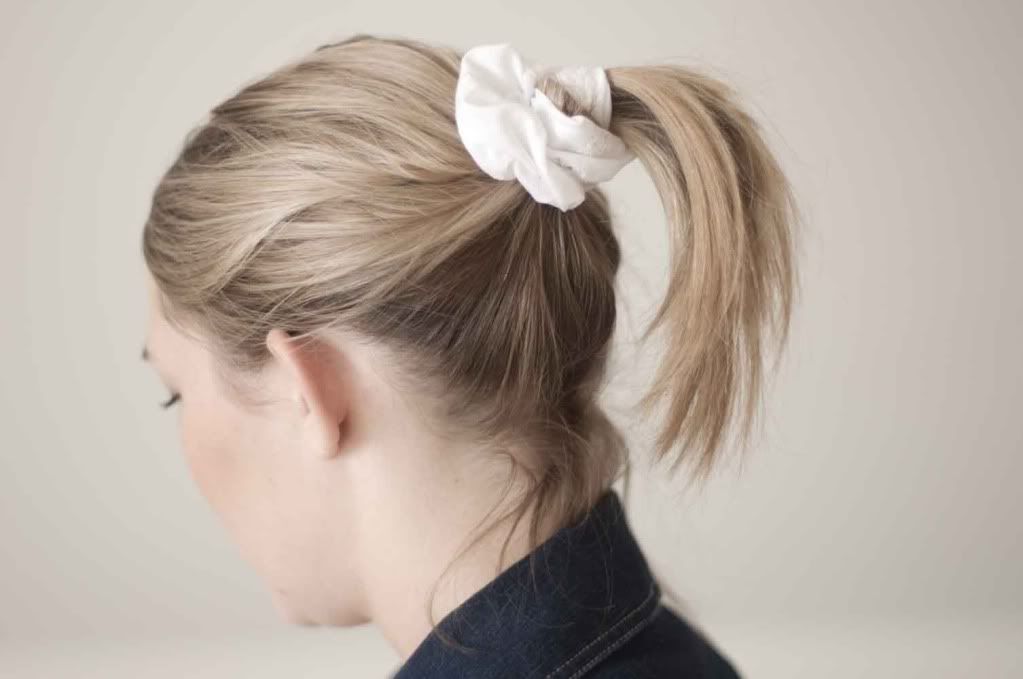 I am SO fond of this DIY scrunchie.... firstly, let's just revel in the glory of the scrunchie itself. This accessory is purely ICONIC! Now Im not just saying that because I've had one too many glasses of red wine.. although that is entirely true. This piece of scrunched up fabric and elastic manages to cause such a FUSS and can make some onlookers cringe as it immediately stews memories of a decade that some people are not ready to re-visit (if at all interested, my thoughts about that
here
). I think it takes your outfit to an entirely new Spice Girl-lovin', boy-band-diggin', baby-beanie-cuddling kind of level. Next to a snap bracelet (hey, thats not a bad idea.....) its the cheapest way to inject some 90's into your outfit. I scoured eBay and Etsy and couldn't find a scrunchy for less than $5.50, so I made one myself for only
one dollar.
SNAP! OK now I can't stop thinking about snap bracelets. And without further adieu (I think this scrunchie rant has gone on long enough), here is my tutorial...
You will need
53cm x 10cm fabric
2 x large safety pins
matching cotton
elastic
Step 1 & 2
Fold the wrong side of the fabric over about 1cm on both ends of the fabric.
Sew both ends, almost creating two "hems". These hems will make the last step easier.
Step 3 & 4
Now fold the right side of the fabric onto itself lengthways.
Sew a seem along the length of the fabric, thus creating a tube. The
wrong side
of your fabric should be facing out.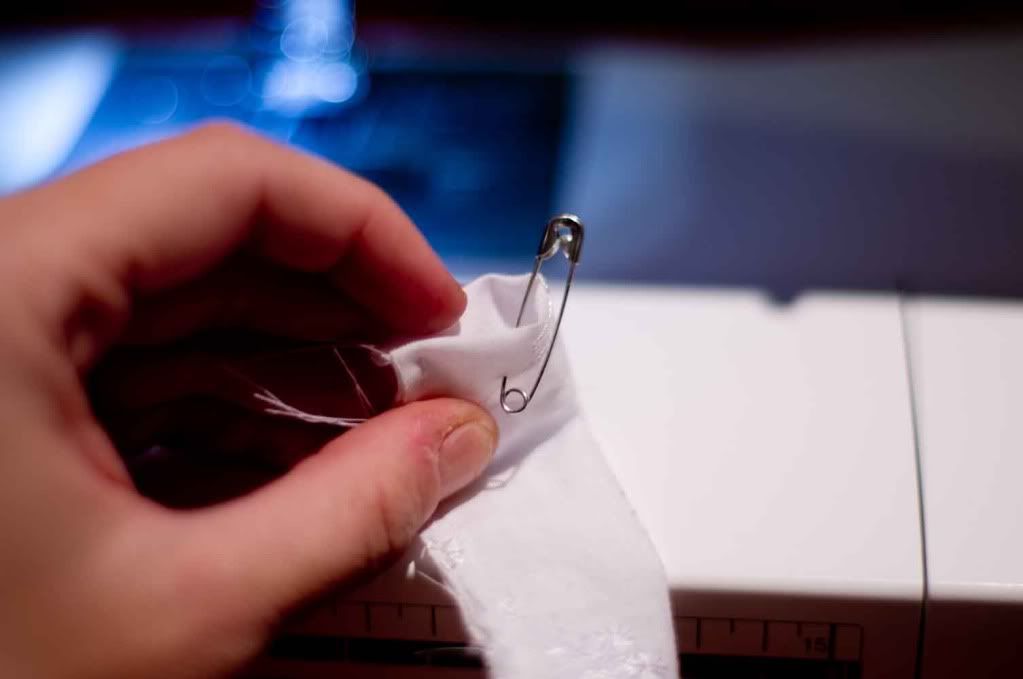 Step 5
Now you need to turn the 'tube'
right side
out by feeding the tube through itself. To do this, keep the 'tube' open and pin
one side
of the 'tube'. This is so that you don't loose this end of the 'tube' while you are feeding it through itself. Now push the pin into the 'tube', and follow it all the way to the end until you have turned it the right way out.
Step 6 & 7
Now use both pins in a similar way to thread the elastic through the 'tube'. Scrunch your fabric along the elastic until you can hold onto both ends.

Step 8 & 9
Overlap the elastic about a centimetre. Sew over the elastic a number of times... its going to get stretched a lot so it needs to be secure!

Insert one "hemmed" end of the fabric into the other end. This is why you made the hems earlier... it makes it super easy to finish off your scrunchie!
Now sew the two ends of your fabric.

Now guess what you have........
A SCRUNCHIE!
Now you are free to inject some serious 90's goodness into any outfit.